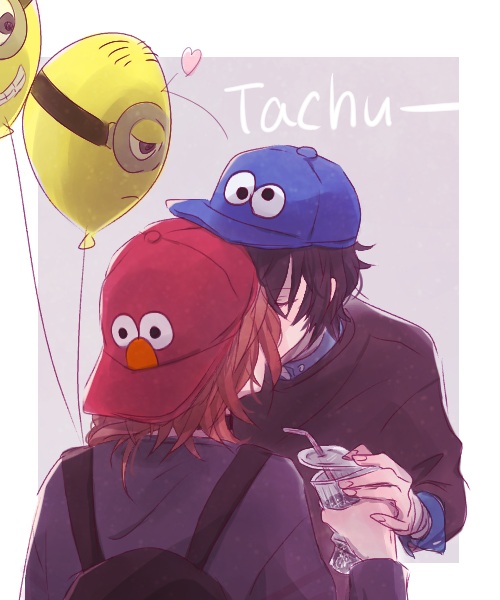 26th of January
today, it is cold outside! while petsitting, i had to rush to take the dog outside in the blistering cold. i only had on a bathrobe and flip flops. the wind was so chilly! walking back inside, i thought i'd catch a cold. now it's nice and toasty, so i think my health will be okay.
i really like neocities. just typing in this little text editor is very calming, somehow. the past few weeks, i felt disinterested in maintaining my little corner of the web, but all things considered, this is a good hobby! it's cost free and creative, and i get to express myself and connect with others. it feels silly to type it out, but it's okay to be happy. i'm allowed to exist.
lately i've been listening to the true crime podcast My Favourite Murder, of which i was a fan several years ago. back then, i stopped listening because i felt they spent too much time talking about things unrelated to the actual crimes (namely corrections of misinformation from previous episodes). now that i just listen via YouTube, it's a lot easier to skip around the episodes to the parts that i most enjoy.
the hosts are really entertaining, and honestly great for a true crime podcast. i think them being two women just chatting casually about the material makes it feel very comfy. i like that it's not pretentious. i don't listen to My Favourite Murder to get an education or feel scared and bummed out. i listen for a good story. since they both have experience as comedians, they're also very funny. and since they're female, the jokes are actually tasteful!
back when i gave up on My Favourite Murder, (after loving the first 100 episodes!!) i started listening to Last Podcast on the Left. while the hosts are all very knowledgeable on the material, sometimes their jokes were just too cynical and terrible to listen to. it's hard to vibe with male humour about death and violence when i could very well be a murder victim. that's just life when you're a young woman.
looks like it's snowing now. i wonder if it'll stick? i wanna wash my hair soon. i'm learning to do french braids, which should be easy enough to take out every day and redo every night. i'll clean my room, too.